SANTA BARBARA EASTSIDE SOCIETY
Building community through social and cultural events
Get Involved
Donate
The mission of Santa Barbara Eastside Society is to build civic engagement with its residents, businesses, and youth, and to promote cultural events, health, safety, education, and beautification of neighborhoods where everyone can live, work and prosper. 
The goals and objectives of the Santa Barbara Eastside Society are achieved by collaborating with our community and partnering with other non-profit and government organizations.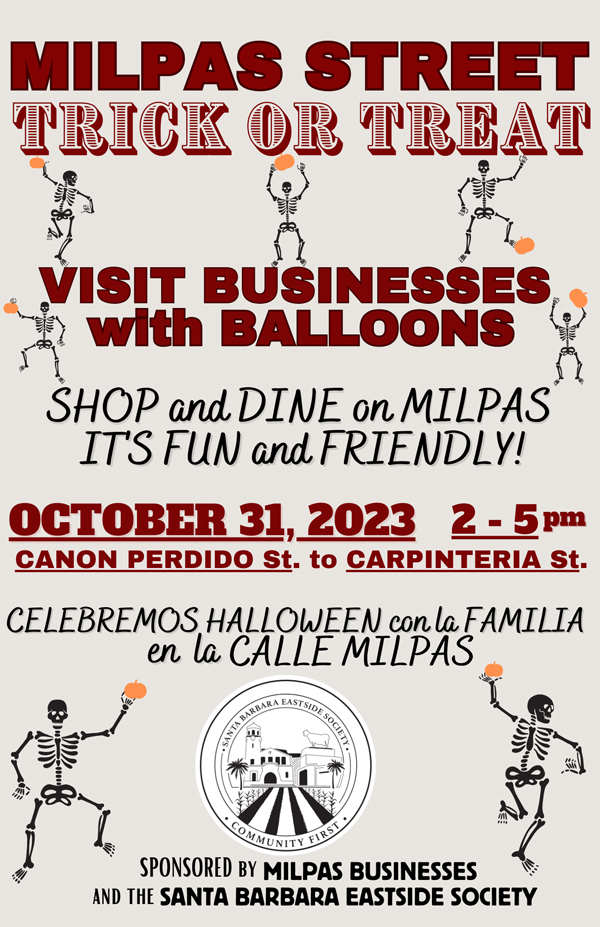 MILPAS STREET TRICK or TREAT 
WHEN:   Tuesday, October 31 st ., 2023
TIME:      3:00 pm-5:00 pm
WHERE: Milpas Street
The upcoming MILPAS STREET TRICK or TREAT celebration for children is happening on Tuesday, October 31 st ., 2023 from 3-5 pm along the Milpas Street corridor.  Businesses will post balloons outside their establishments to show they are giving away candy to the children. Tables with community information and local services will be set up next to the Super Taquería from 3-5 pm.  Parents are encouraged to stop by and speak with
representatives from the City and County services.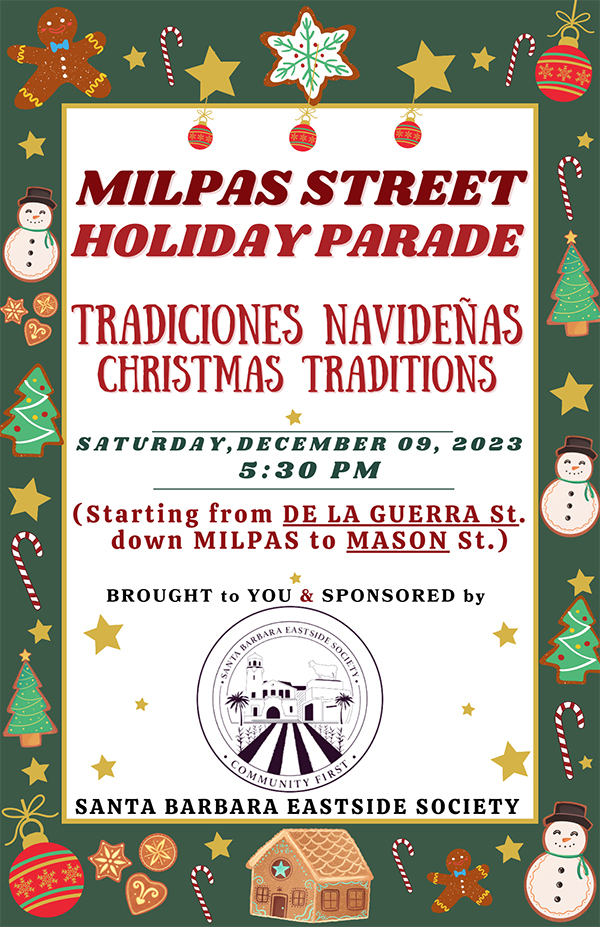 Holiday on Milpas Street 2023
Annual Milpas Street Holiday Parade –December 9, 2023, 5:30 pm. to 7:30 pm.
The Santa Barbara Eastside Society is sponsoring the TRADICIONES NAVIDEÑAS / CHRISTMAS TRADITIONS Milpas Street Holiday Parade on Saturday, December 9, 2023.  The parade begins at 5:30 pm. and ends at 7:30 p.m.  The cost for entering a float, band, or other display is $80.00 per entry.
Register today to partcipate in the parade.
Participate in our community events. Volunteers for events such as the Clean-Up Day, Trick or Treat on Milpas Street, or the Milpas Holiday Parade can always use additional help.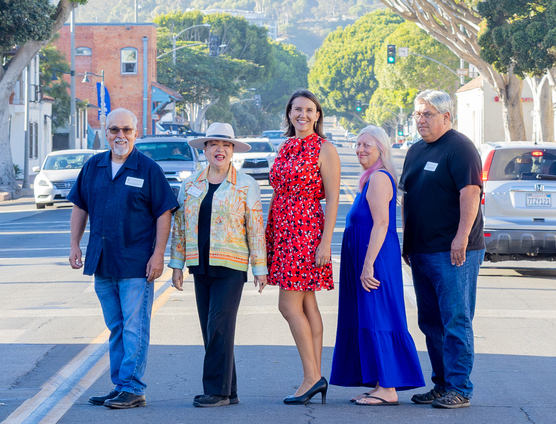 We'd like to keep you up-to-date on what's happening at SBES!!
Please help us keep in touch by providing us with your current contact information: